Ha Thanh Concrete JSC has brought more than trillions of dollars to build Tran De industrial park in Soc Trang Province
Ha Thanh Concrete JSC has brought more than trillions of dollars to build Tran De industrial park in Soc Trang Province
The Prime Minister has just issued a decision approving the investment policy of Tran De industrial park infrastructure construction and trading project in Ngan Ro 1 hamlet, Tran De town, Tran De district, Soc Trang province.
According to the approval, the project has an area of ​​160ha with a total investment of 1,230 billion VND, of which the investor's contributed capital is 246 billion VND and commercial loan is 984 billion VND. The project is invested by Ha Thanh Concrete Joint Stock Company.
The project implementation period shall not exceed 49 years from the date of issuance of the decision on investment policies.
The Prime Minister assigned the People's Committee of Soc Trang province to direct the Management Board of Soc Trang industrial zones to request investors to concretize the project implementation progress within 3 years from the date of handing over the land. Note that the progress of the investor's equity contribution to the project implementation must comply with the provisions of law.
At the same time, Soc Trang province must lease land, change land use purpose to implement the project, especially the area of ​​land that has been compensated and cleared, rice land, land for perennial crops. , canals land in accordance with the provisions of law.
Ha Thanh Concrete Joint Stock Company was first registered on November 15, 2000, and changed for the 13th time on November 13, 2018 by the Hanoi Department of Planning and Investment. The company's head office is located at Lot I A2, Road 23B, Tien Duong Commune, Dong Anh District, Ha Noi City.
 This enterprise is known as the investor of urban, office and apartment projects such as: Ha Thanh garden villa area 7.5ha in Do Lien Ha - Tien Phong - Me Linh - Hanoi ; commercial, service and office complexes for lease at the Transformer intersection - Dong Anh town - Hanoi; Ha Thanh Green View high-rise apartment building at Lot I - A2, Tien Duong urban area - Dong Anh - Hanoi. In addition, Ha Thanh Concrete also participates in the construction of traffic works such as: Hanoi - Lao Cai highway, Hanoi - Hai Phong highway, Vincom Village... and many traffic works in the areas. such as: Vinh Phuc, Bac Giang, Bac Ninh, Hanoi, Thai Nguyen, Lang Son...
With the project of Tran De industrial park in Soc Trang, it is considered as a milestone "Southern progress" of Ha Thanh Concrete.
Submitted by
admin
on Sunday, May 30, 2021 - 21:08.
Cùng chuyên mục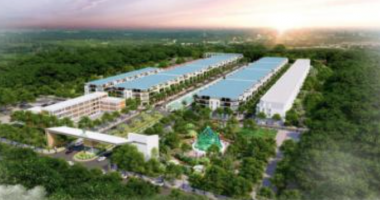 Deputy Prime Minister Trinh Dinh Dung has just signed a decision on investment policy for the construction and trading infrastructure project of industrial park (IZ) Tran De, Tran De district, Soc Trang province. The…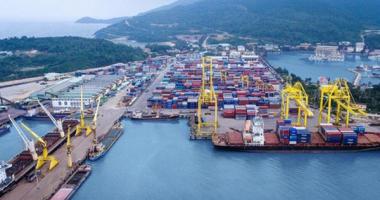 Deputy Prime Minister Trinh Dinh Dung has just signed a decision on investment policy for the construction and trading infrastructure project of industrial park (IZ) Tran De, Tran De district, Soc Trang province.…