Ha Thanh Concrete is owned by Tran De Industrial Park with 1,230 billion VND in Soc Trang Province
Ha Thanh Concrete is owned by Tran De Industrial Park with 1,230 billion VND in Soc Trang Province
Deputy Prime Minister Trinh Dinh Dung has just signed a decision on investment policy for the construction and trading infrastructure project of industrial park (IZ) Tran De, Tran De district, Soc Trang province.
According to the above decision, the investment project to build and trade in infrastructure of Tran De industrial park has a scale of 160 hectares in Ngan Ro 1 hamlet, Tran De town, Tran De district, Soc Trang province, by the company. Ha Thanh Concrete Joint Stock Company is the investor.
The project has a scale of 160 hectares with a total investment of 1,230 billion VND, including the investor's capital contribution of 246 billion VND and commercial loan of 984 billion VND.
The Deputy Prime Minister assigned the project schedule to be implemented within 3 years from the date of land allocation. The project implementation period is 49 years from the date of the decision on investment policy (June 12, 2020).
At the same time, Soc Trang province must lease land, change land use purpose to implement the project, especially the area of ​​land that has been compensated and cleared, rice land, land for perennial crops. , canals land in accordance with the provisions of law.
Tran De is one of five industrial zones under the province's development plan to 2020 with a total area of ​​1,106 hectares, including An Nghiep Industrial Park, Tran De Industrial Park, Dai Ngai Industrial Park, Song Hau Industrial Park and My Thanh Industrial Park. In which, An Nghiep Industrial Park invested by the State has been put into operation since 2006, the remaining IPs are in the process of investment preparation and calling for investment.
For industrial clusters (CCNs), the province has approved the establishment of 9 CCNs with a total area of ​​over 410 ha. In which, localities have prepared and approved detailed planning for 6 industrial zones, including Nga Nam, Vinh Chau, Thanh Phu, Ham Nhi, Xay Da B and An Thanh.
In March, the province started construction of the B construction industrial cluster in Chau Thanh district with an area of ​​54 hectares, with an investment of about VND 1,700 billion. According to the plan, this industrial cluster will deploy technology for textile, dyeing and garment production...
Submitted by
admin
on Sunday, May 30, 2021 - 16:15.
Cùng chuyên mục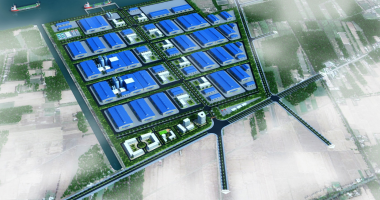 The Prime Minister has just issued a decision approving the investment policy of Tran De industrial park infrastructure construction and trading project in Ngan Ro 1 hamlet, Tran De town, Tran De district, Soc Trang…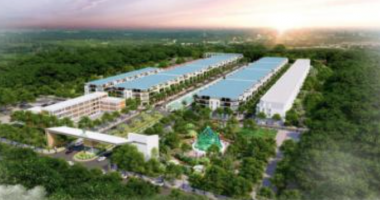 Deputy Prime Minister Trinh Dinh Dung has just signed a decision on investment policy for the construction and trading infrastructure project of industrial park (IZ) Tran De, Tran De district, Soc Trang province. The…